"In the many years to come, I still plan on running my company with my sincerest, most serious and responsible attitude to let customers believe in PRO.LIGHTING, believe in our employees, and believe in our products". Said by Mr. Harvey, the founder of Pro Lighting.
Founder's story:I was born into a poor family in the rural villages of China. In my childhood, I herded cattle, planted crops, and did a lot of farm work. When I grew up, I graduated from a very ordinary college.
My mother was a simple farmer, and my dad was a handicraft maker, but he was also, in a way, a small business operator.
I still remember the summer when I was 13 years old. My father wanted me to come with him to sell his handicrafts in the farmer's market outside the village. I rode an old, almost broken bicycle and followed my father ten kilometers away to the market.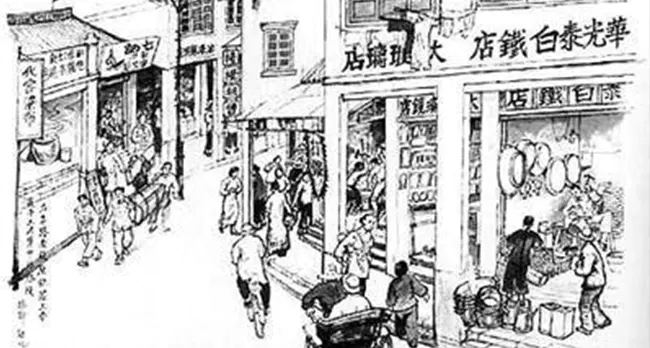 My father meticulously explained the process of making his crafts to the local villagers. What impressed me the most was that there were many returning buyers. They regarded my father's products with satisfaction and told my father that the materials were excellent. Although I don't remember what materials my father used to make his products, I knew that he was very devoted to the production process.
I first began working in a light trading company in Hong Kong. I worked in the company for five years, and I was responsible for the quality inspection and appraisal of the lighting products. During these five years, I spent almost every week in different cities and factories to conduct quality and performance tests and appraisals of various lighting products. Many of these products were downlight, track light, pendant light, and other commercial lighting products. I've also examined office table lamps, ceiling lamps, wall lamps, etc. Although the work was very tiring at that time, I gradually formed a persistent pursuit for product quality. From my experiences, I found that the lighting effect of the reflector must have strict requirements, because only with high-quality reflectors can there be high-quality lamps. Reflectors are required for all downlights, track lights and some pendant lights, and from that it ignited my dream of starting a business. I began to learn the manufacturing technology of the reflectors, as well as the optics and surface treatment technology. That decision laid a firm foundation for me to invest in lighting production.
After I quit my job at the trading company in Hong Kong, I started to prepare for my own company. My original intention is to do well in product quality and be the most professional, so I named the company PRO. LIGHTING. The company's business scope was the production and sale of reflectors and lamps. Over the years, we have had professional production of reflectors, reflector anodizing, vacuum electroplating, and the production of traditional lighting fixtures. Following along with the development of the market, we have established a very professional team for the design and production of LED lights which include LED downlight, LED magnetic track light, LED pendant light, and other commercial lighting. We gradually developed our business to include office lighting, and all products were being sold to the European market.In the course of more than 20 years of operation, we experienced one of the biggest blows to our company: the 2008 financial crisis in Europe. After that financial turmoil, the entire European economy declined in a flash, and our customers were greatly affected. Among them, we have a Spanish customer with whom we have cooperated for many years. Because of the economic problem in his company, he suddenly contacted us to discuss payment issues of five containers, and the problem with the shipping containers that had not yet arrived at their terminals.We spent the next 2-3 years solving this problem. This unexpected incident costed us a lot of time and energy.
Nevertheless, I have always been very grateful to all my colleagues of PRO LIGHTING. They helped me through hardships and we faced many difficulties together. They guided me and allowed me to solve problems the right way. I have a group of managers in all departments who are worthy of my trust. It is because of their dedication and cooperation that help the company to operate and develop smoothly.
In the many years to come, I still plan on running my company with my sincerest, most serious and responsible attitude to let customers believe in PRO LIGHTING, believe in our employees, and believe in our products!