With the development of commercial complex, lighting design has become an important part of hotel and commercial space. No matter it is gorgeous atmosphere, stylish or leisurely environment, it cannot be separated from the creation of lighting effect. PRO.LIGHTING combines the color temperature, beam angle and color of the light source with professional hotel lighting fixtures to perfectly present the architectural design, creativity, style, and create a living environment which filled with comfort, safe and warm.
Hotel lighting can be divided into public area lighting and guest room lighting according to the spatial division. In the public area lighting of the hotel, lobby lighting is an important part.
Today, we will talk about the characteristics of lobby lighting.
Lobby
The hotel lobby is the only way for all guests to enter the hotel. Guests will check-in in the lobby and stay for a while. The lobby is the first impression of guests after entering the hotel.
The lighting design of the lobby can create an atmosphere. The brightness and color of the light are the main factors determining the atmosphere. Proper design can also enhance the sense of space and three-dimensional sense of the lobby.
High-grade or characteristic pendant light and recessed downlights are widely used. The color temperature is generally applied with 3000K, so the light is soft and elegant, rich but not dazzling. In this way, the indoor light environment can be relatively close, comfortable and increase the sense of security.
Reception
The reception area in the lobby is where guests check in. Here, guests will have close contact with the staff. So the lighting here is extremely elaborate.
The area of the lobby reception is illuminated accordingly to bring the guests' line of sight to this area.By using gentle light, so that guests can feel the hospitality of the service staff. At the same time, considering that the reception area is connected to the cashier center, it has a high requirement for illumination for the purpose of functionality.The bright light in the lobby, which can also highlight the importance of this area.
Recommended Luminaire: Pro.Lighting led down light 10029LED/10053LED series
Product features: Good design, Anti-glare, No dark shadow, Easy installation, Wide application....
The accurate and flexible light distribution can meet the hotel's diversified lighting requirements.The natural light color and consistent light spot are used as the lighting at the entrance of the hotel lobby, which can make the guests have a good first impression of the hotel.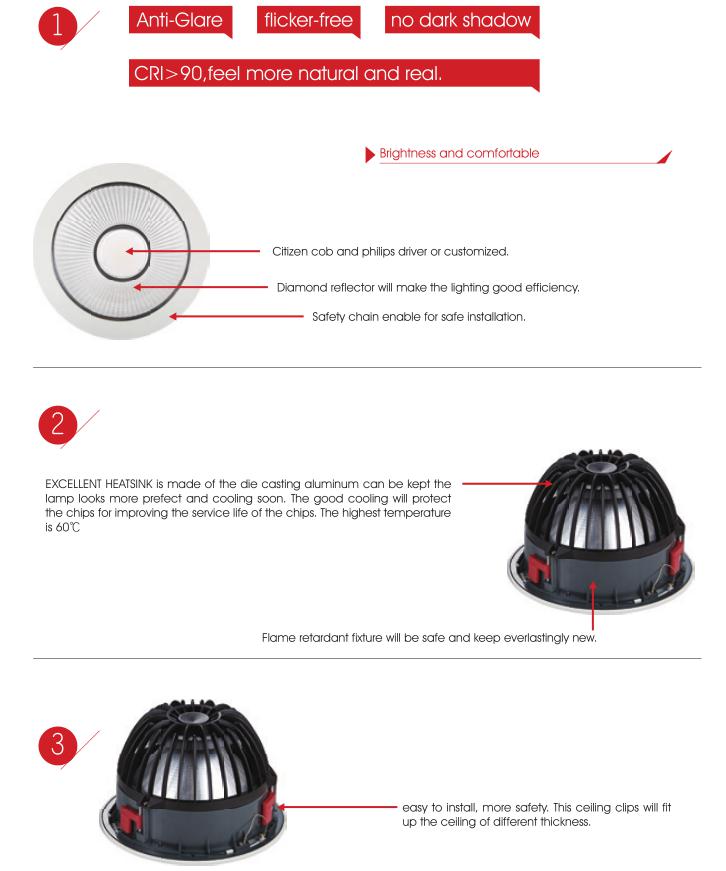 Want to check out more range of our downlight products? Please visit:https://www.pro-lighting.com.cn/down-light/
---
Post time: Jul-12-2021